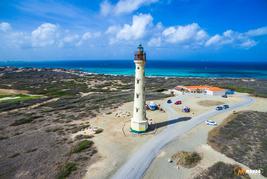 Overview
Captivate your senses on a journey through this spectacular Caribbean island. On the Explore... Read More
4:30 hours approx.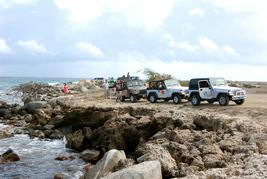 Overview
Explore the stunning island of Aruba on a four-wheel drive jeep! All jeeps are... Read More
7:00 hours approx.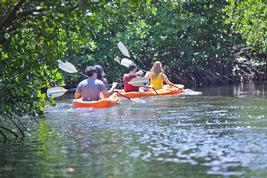 Overview
Allow your imagination to run wild on a fun-filled day kayaking through the Spanish... Read More
4:30 hours approx.
About ARUBA
"Bon bini Aruba" ... Welcome to Aruba in Papiamento, a creole language spoken in this Dutch isle. Island Routes Caribbean Adventures proudly welcomes you to the 'A' of the ABC Islands, located just miles off the coast of South America, Aruba boasts warm Caribbean waters that kiss white sand beaches complimented by a cactus-strewn interior. Share in the mystique of the island through our land and water based adventures that explore locations and experiences unique to Aruba.