Overview
Get ready for the ultimate island adventure in an off-road buggy! You'll start your... Read More
4:00 hours approx.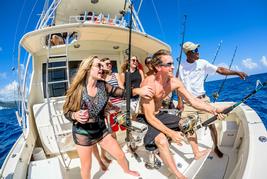 Overview
Experience a half-day fishing adventure on a... Read More
4:00 hours approx.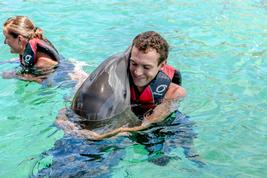 Overview
Enjoy learning about these truly unique animals while touching, dancing and even kissing the... Read More
3:45 hours approx.
About Nassau
Island Routes Caribbean Adventures invites you to the stunning island of Nassau. Surrounded by clear turquoise waters teeming with brightly colored fish and stunning coral reefs alongside gorgeous sandbanks and never ending sunshine, Nassau is home to over half of the entire Bahamian population. Nassau pairs the cosmopolitan and Caribbean lifestyle to create a unique destination offering delights to those who crave new experiences ranging from luxurious wonders to friendly encounters with dolphins.