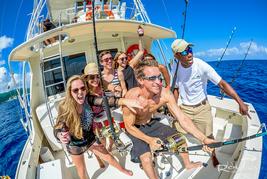 The very best in deep sea sport fishing beckons off the coast of Jamaica.... Read More
4:00 hours approx.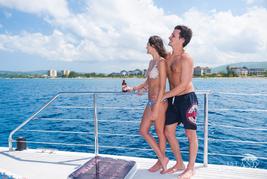 "Sail off into the sunset on this romantic cruise that features stunning views of... Read More
2:30 hours approx.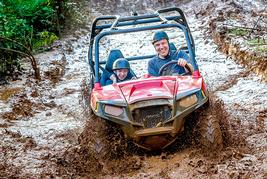 Start your engines and get behind the wheel of a powerful two-seater Dune Buggy!... Read More
2:30 hours approx.
Trelawny, Jamaica
Where History Meets Adventure. The all-new River Bumpkin Farm is the perfect place to become one with nature. Tours range from river tubing and kayaking to bicycle adventures and historical journeys. learn more
About Ocho Rios
Home to the famed Dunn's River Falls, this once-upon-a-time fishing village is now the pulse of Jamaica's lush Garden Parish. Embark on Ocho Rios excursions and let us be your tour guide on an exploration of Jamaica's natural wonders. Our tours offer something for everyone - the adventure of flying on a zipline through the tree tops, the refreshing cool of a river tubing excursion on White River's crystal waters, the elation of a Blue Mountain bike tour, and the relaxation of bamboo rafting on a lazy river. There are so many Ocho Rios excursions to choose from at Island Routes Tours.