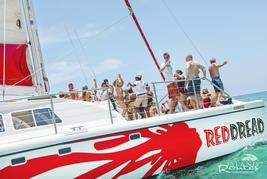 Sway to the sounds of reggae on one of the Caribbean's most wet 'n'... Read More
3:00 hours approx.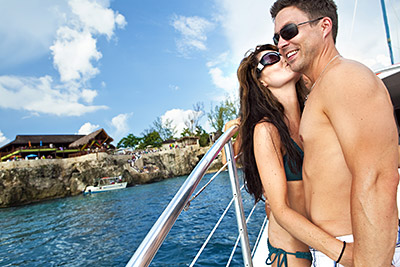 Sail off into the sunset on this romantic cruise that features stunning views of... Read More
3:00 hours approx.
Treat yourself to the "Experience of a Lifetime," as you frolic with beautiful bottlenose... Read More
3:00 hours approx.
About Negril
The "Capital of Casual" is known for its stunning seven-mile beach, where no building is taller than a coconut tree and time is on your side, even our adventure tours have Negril's laid-back style. We'll take you to the most popular spot to see the best sunset in Jamaica, where you might decide to jump off a cliff. Life is Irie as you sail the coastline on our luxury catamaran and snorkel in the blue waters of Negril Reef. Journey to the unspoiled Southcoast, cruise the Black River and learn the secrets making Jamaican rum. Unwind on a horseback ride into the scenic countryside, and chill out as your horse takes you for a swim into the Caribbean surf. Get ready for some cool running in December when Negril hosts the Reggae Marathont.